Body transformation report: Surgery isn't an excuse
Get inspired by a young student's transformation story. Despite a rough surgery...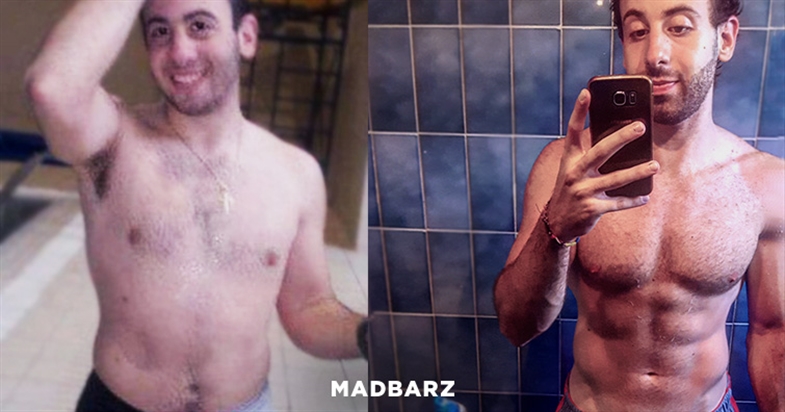 Free workout app
Download now
Achieving a full body transformation is a difficult task, we know it. But it's not impossible. Charbel will tell you how he did it at home, with no equipment and limited time.
Despite a rough surgery, his story sets an example that tells us we can achieve our goals, even when the odds are against us.
Keep reading and get motivated by yet another successful example from the Madbarz community.
Ditch excuses and follow your dreams
Don't wait for the perfect conditions. There is no magical Monday when your life will align with the stars and everything will become easy.

It took me 2 years to reach this transformation. I had surgery in between so it was a bit harder to maintain continuity, but I pushed hard, from 92 kg came down to 70.8 kg.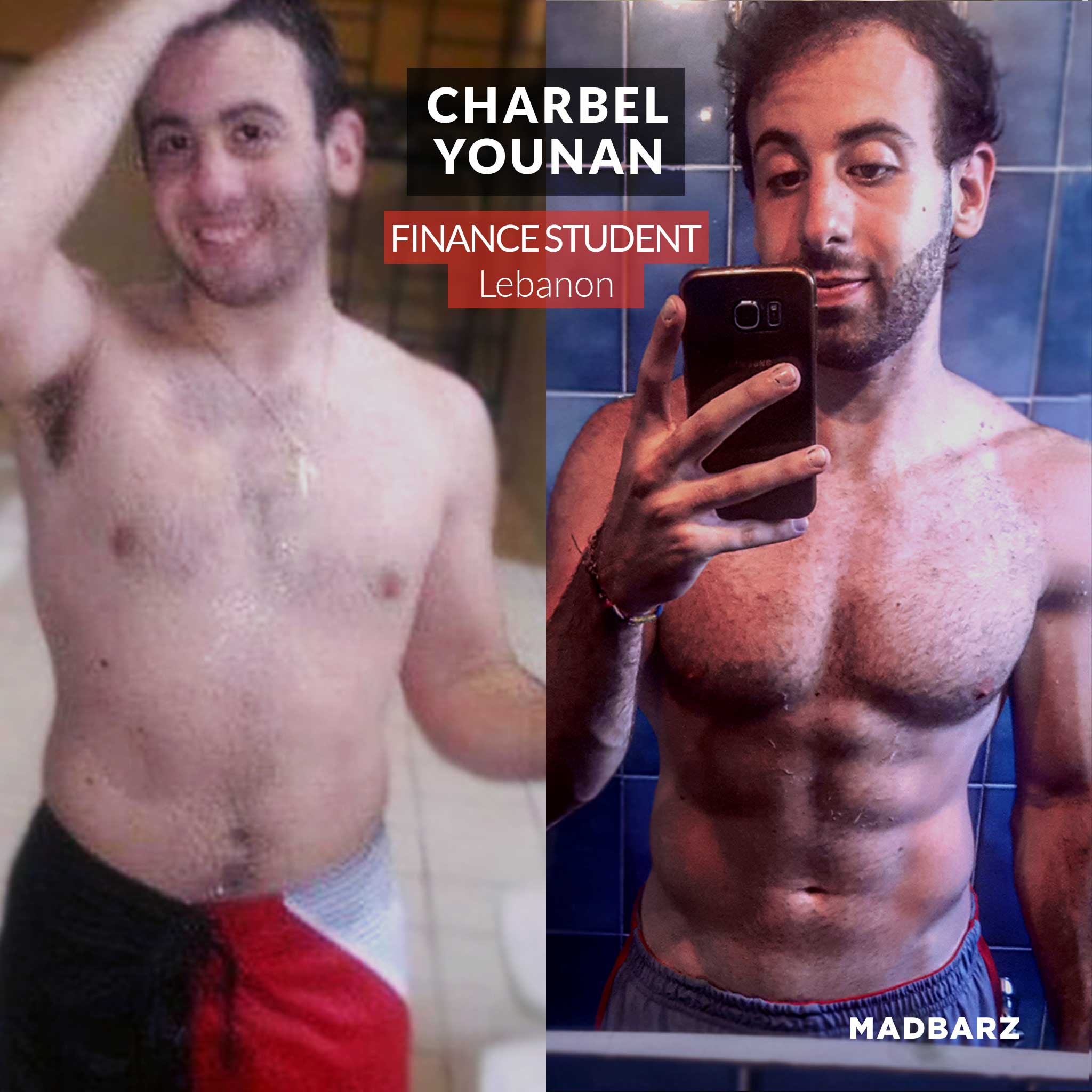 We all have our ups and downs but they shouldn't keep us from reaching our transformation. In other words, when life gives you lemons, use Madbarz and train.
Achieving your goals is easier than you think


Charbel Younan is a finance student who wanted to transform his physique. As most students he had a busy schedule, so he needed a workout plan that he can do anywhere at anytime.

He started doing Madbarz workout routines at home, which have changed his life.
''Madbarz helped me in a lot of ways. The workouts are simple to understand yet challenging to do.
Unlike other online workout programs, Madbarz lets you choose a perfect program for you.

Workout programs are split in Beginner, Intermediate and Advanced programs.
''I started with 'Insane Cardio' routine until I dropped my body fat levels. Then I felt lighter and stronger, so I started with 'Dip and Push' routine.'' After that, I gained enough knowledge to make my own personalized workout in Madbarz app.
Clean food = boring food? Not really!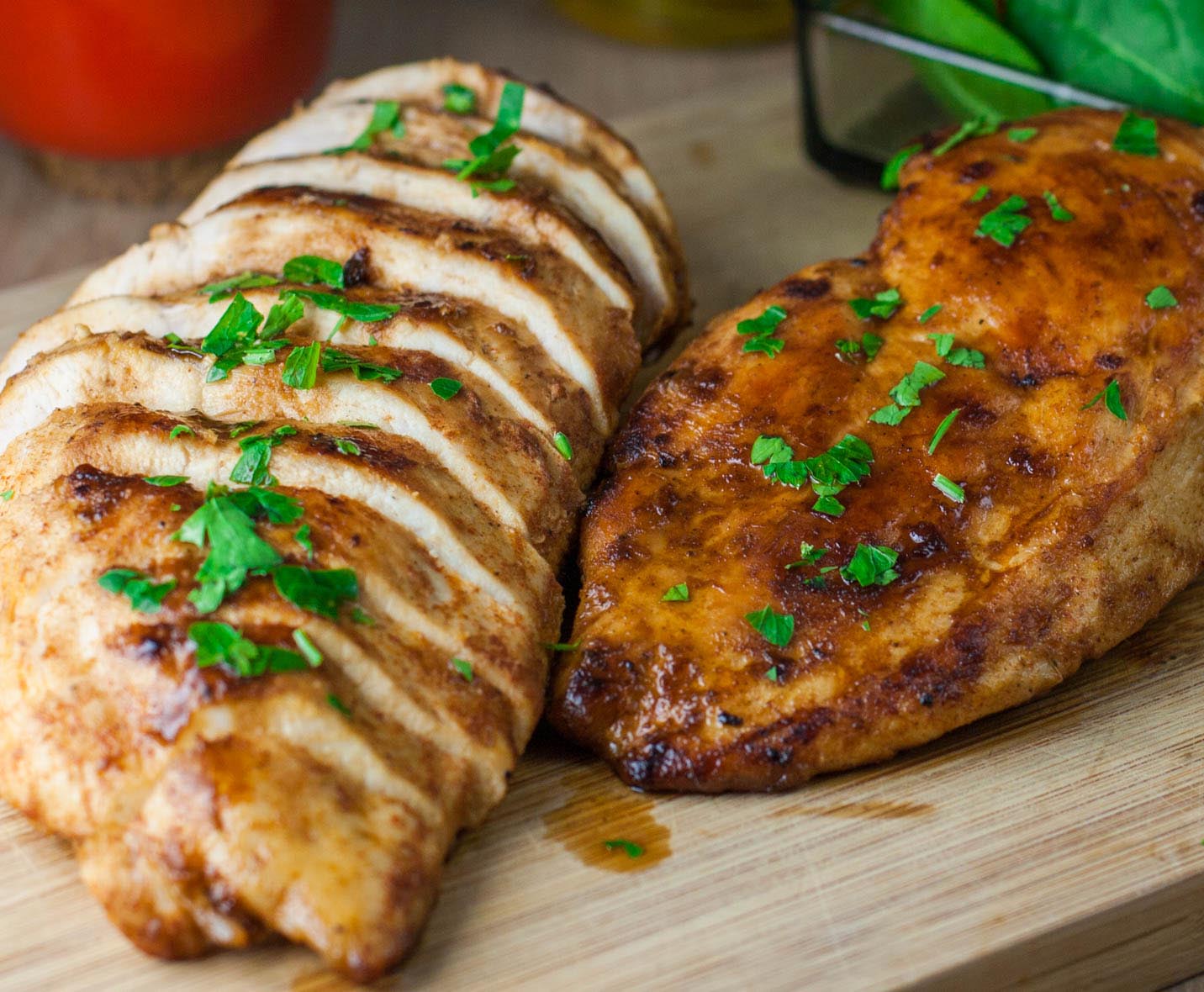 One of the biggest mistakes people do while trying to transform their body is neglecting proper nutrition.

Thinking of it as a bunch of boring meals, who would ever want to do that? Well, it is not boring nor complicated.
''At first, I wasn't taking care of my nutrition so I did not see any results.
But when I started following Madbarz nutrition plans I saw immediate results. Recipes were delicious and I really managed to take my fitness to another level.''
More from our blog: How To Eat Burgers And Look Like A Ripped Mdfk

Tracking results is the key for your new lifestyle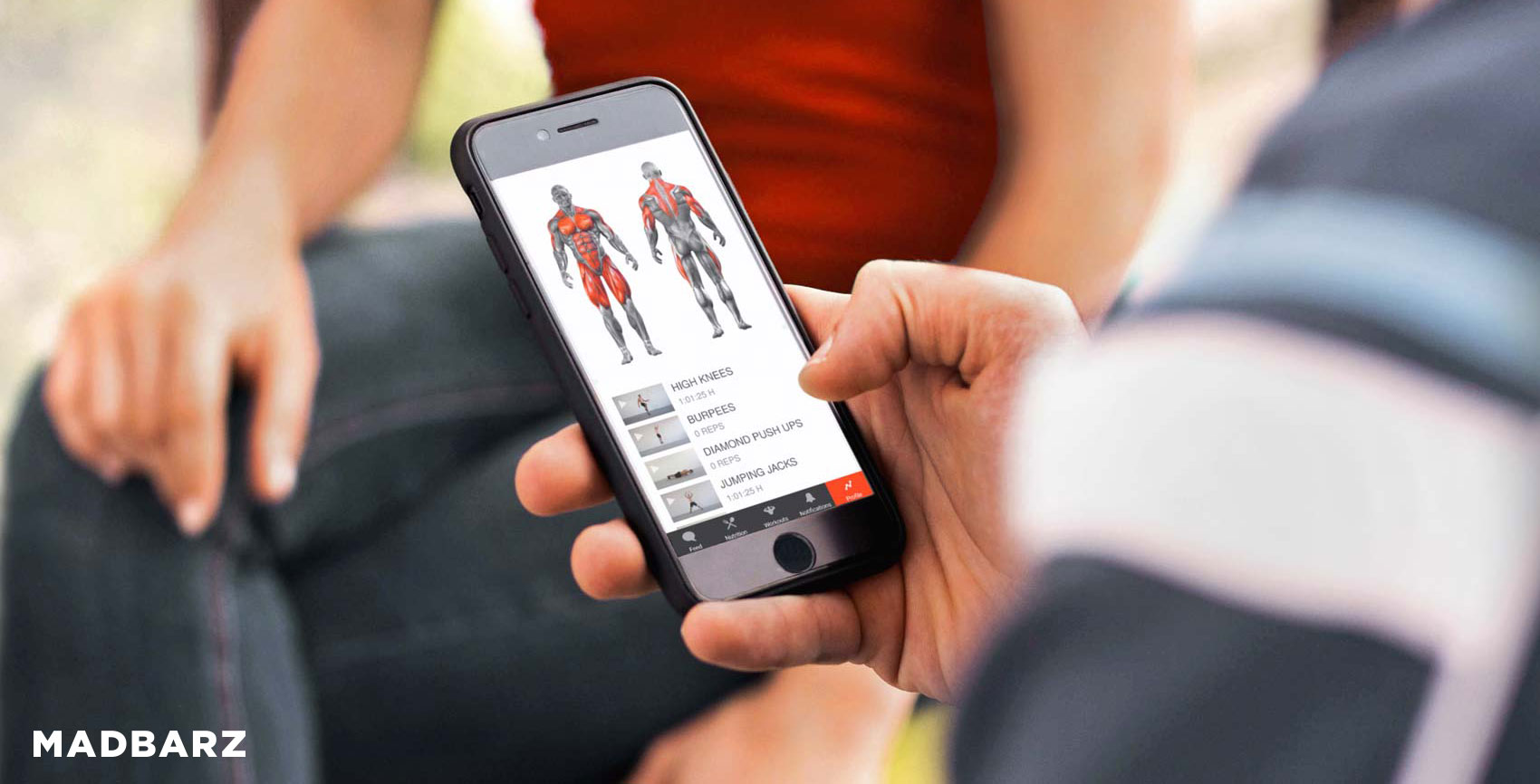 What could be better motivation than seeing changes on your own body? Imagine how great it feels when you look at your physique or strength progress after a period of hard work.
Training becomes a hunt. You become a hunter for better results.

When you start tracking your workouts, you will start training your discipline. It is harder to give up on a workout just because ''you didn't feel so good that day'' when you see what you've achieved during the last session.
With Madbarz, you will have a choice: to use our training routines that are made by professional trainers just for you, or create your own original workout. Either way, it will be challenging, different, and it will help you get transformation you want.
''Madbarz became a lifestyle to me, I would recommend it to anyone who needs a great workout plan that can be done anywhere!
Thanks for helping and guiding people in the right direction in the fitness industry!
You can do it too

Everything you need is right there in your pocket.

All you have to do is download Madbarz App for iOS or Android, create your account and start working towards your body transformation.
Free workout app
Download now