30 day bodyweight home workout challenge
Are you ready to commit to 30 days of quick, intense ~15 min workouts?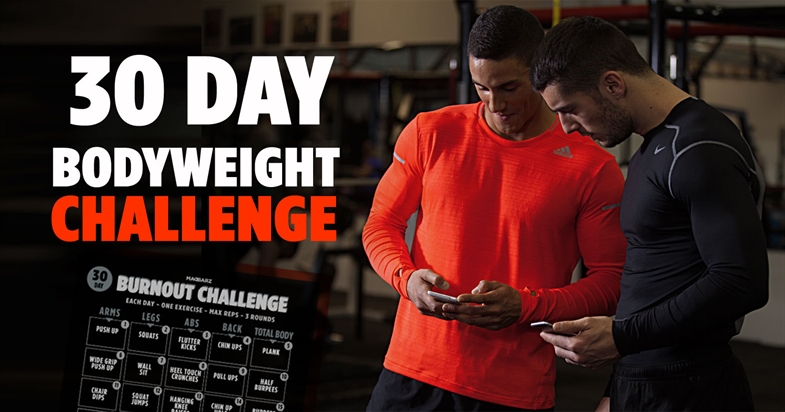 Free workout app
Download now
Little everyday challenges are the best way to teach yourself consistency and see changes on your body. Are you ready to commit to 30 days of quick but intense workouts?
Why should you do this challenge?
Get stronger and look better in 30 days
Workouts you can do at home in less than 15 min
Improve your max number of repetitons for bodyweight exercises
See better results by combining it with a special Nutrition Guide, included in the Madbarz Premium.
Want to see how it works? Scroll down for instructions.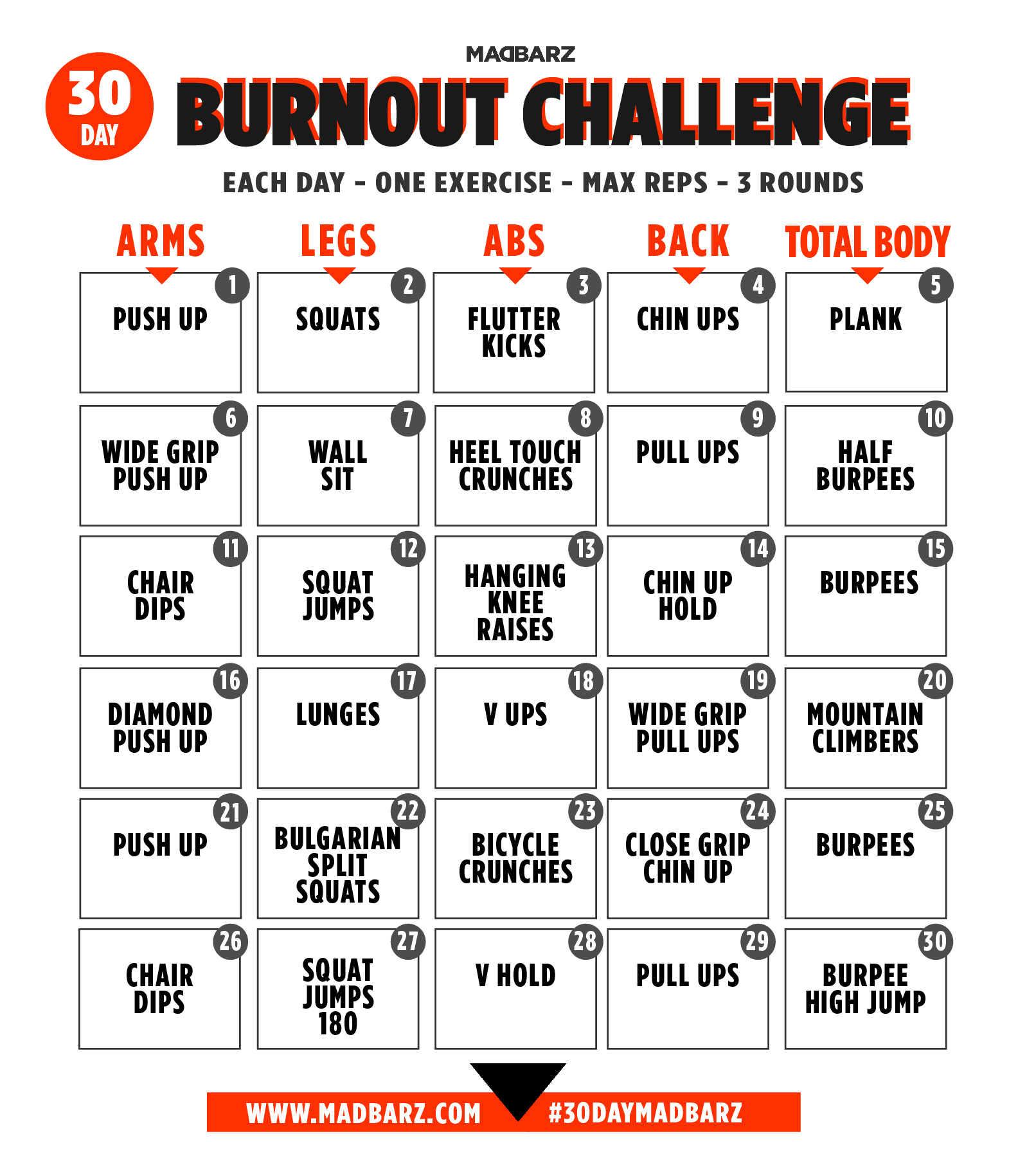 How it works
The challenge consists of quick workouts done daily for 30 days in a row. Each workout has only one exercise, prescribed specifically for that day. The exercise should be repeat for 3 rounds with max reps in each round.
Reps/Sets/Pauses
In each round of the prescribed exercise you should as many reps as possible, until it really starts to burn. Go to your absolute max, without making a pause, but don't comprise the form. Stop if your form is breaking! Rest 1-5 min between rounds, no rest between reps. If you can't do an exercise just replace it with another one from the same row.
Track your progress with the free Madbarz App
What about your other workouts during these 30 days?
You can do this challenge along any other workouts. Just do your planned workouts (bodyweight, gym, running...) first and then finish off by doing the daily challenge as an extra.
---
Need more workouts?
You can get free workouts in the Madbarz App for iOS and Android. Browse workouts by muscle or type. No equipment needed, you can do them anywhere, anytime.
Need a plan?
Workout plans for building muscle at home without equipment are available in the Madbarz Premium.
Share your daily workouts and photos on Instagram with #30daymadbarz to get featured!
Free workout app
Download now