Push Up Challenge - Chest & Shoulders Workout
No equipment challenge you can do at home for upper body muscular strength and endurance.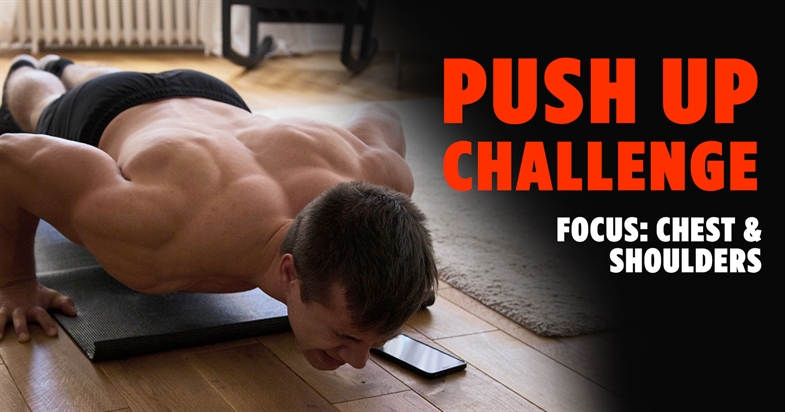 Free workout app
Download now
The "Push Up Mountain" is a chest and shoulders challenge you can do without equipment. It has a combination of "climbing" Push Up variations - from parallel to vertical to the ground.

Benefits
Improve upper body muscular strength & endurance
Activate muscles from different angles
Great pump for chest, shoulders, and arms
How to do it
Rest: 30 seconds between exercises and 90 seconds between rounds (or shorter)
Tempo: 3 sec down, 1 sec up for regular and Decline Push Ups. 2 sec down, 1 sec up for Pike and Decline Pike Push Ups
Reps: Adjust the number of reps so that you can do all with good form! For form instructions check out the exercises videos in Madbarz App
Where to find the workout
This challenge is a part of the Push Up Maniac Challenge available in the Madbarz App Premium workout plans. As a Premium user you can easily access it through the app.
The other option is to create the workout by yourself in the Madbarz App. You can save it for later use, too. Unlimited saved workout are available in the Madbarz Premium.
Free workout app
Download now