Try to survive this workout - The Muscle Burn
Full body strength challenge. Build muscle, switch your old routines.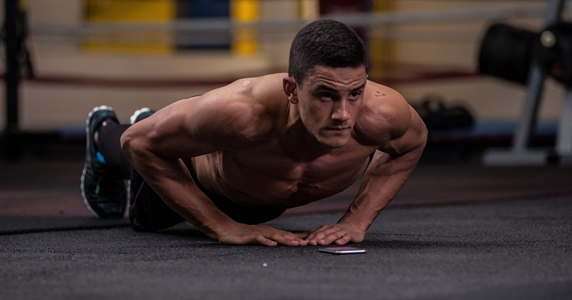 Free workout app
Download now
Progress is the result of accepting new challenges
Dear athletes, here's a little challenge for you:
Can you make it to the end of this workout?
Or you think it's easy ...and you dare to add more reps?
The workout is a full body challenge - for your muscles and your will power.
Muscle growth
The core of the workout is composed of strength exercises that will make your upper and lower body burn. You'll be spending a lot of time under tension. Endure it and boost your muscle building.
Muscle endurance
Endurance is the ability to overcome fatigue and you have to train it if you want to progress. Burpees are a great choice to increase muscular endurance.
Every cycle starts and ends with burpees. But no, it's not a cardio workout. And yes, it will give you a pump. That is, if you survive.
Ready? Or scared?
Before starting, turn up the volume of a song that makes you go crazy. You'll need it. If you need more space to save your workouts, get the Madbarz Premium.
Share your results in the comments below and on Madbarz Facebook page!

Create this workout in your Madbarz Workout App.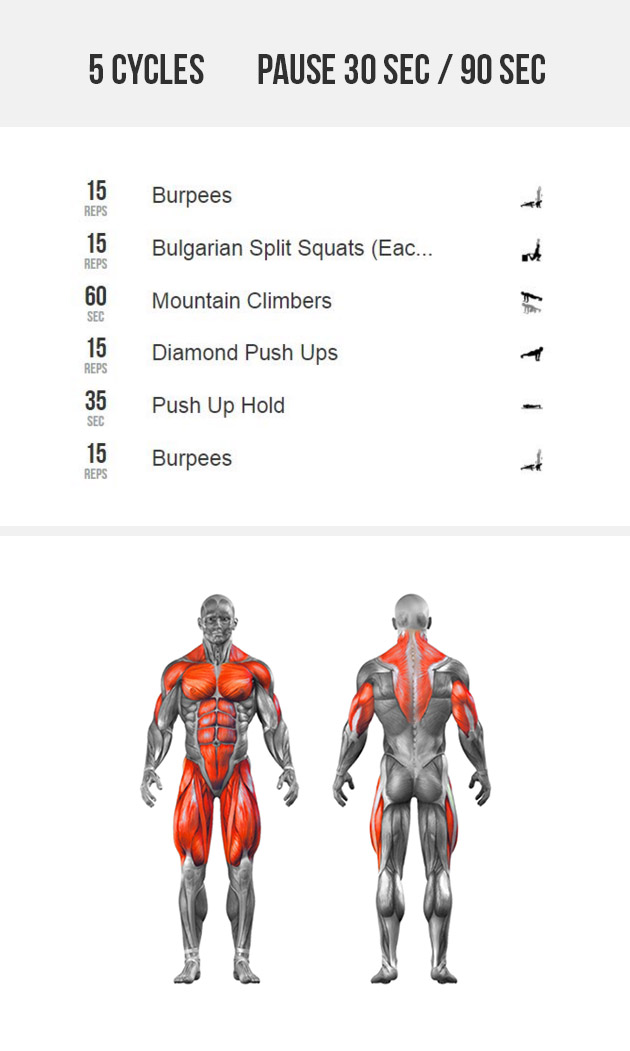 Free workout app
Download now