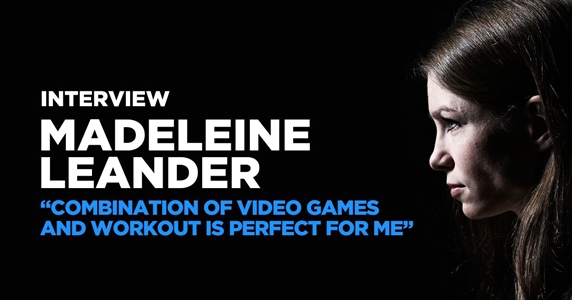 StarCraft world champion in love with bodyweight training
We had a chat with Madeleine Leander a devoted calisthenics fan who also happens to be a world champion in "StarCraft2" 2013!

You might remember Madeleine from the motivational video we posted back in February. If you still haven't seen it, check the motivational video.
So if you would like to know how Madeleine got inspired, what keeps her motivated and what her workout plan is, read on :).
A lot of people on our Facebook page found your video very inspiring. What or who first inspired you to start working out?
Learning a muscle-up was so much more fun than lifting 5 kg more in the bench press
I've been working out at a gym back and forth for about 8 years. I really liked it as a start but after a few years I started to lack motivation to improve. Sure it was always nice to be able to lift more weights but at some point managing 5 kg more in an exercise didn't matter as much to me. I wanted to teach my body to do new things. My first step was to learn a muscle-up. Learning a muscle-up was so much more fun than lifting 5 kg more in the bench press. And, more importantly, the road towards it was a lot of fun. I challenged my body to do something it couldn't do before and I loved the feeling of it. So I guess it was more that I wanted to try something different as a start. First it was just about learning how to do a muscle-up.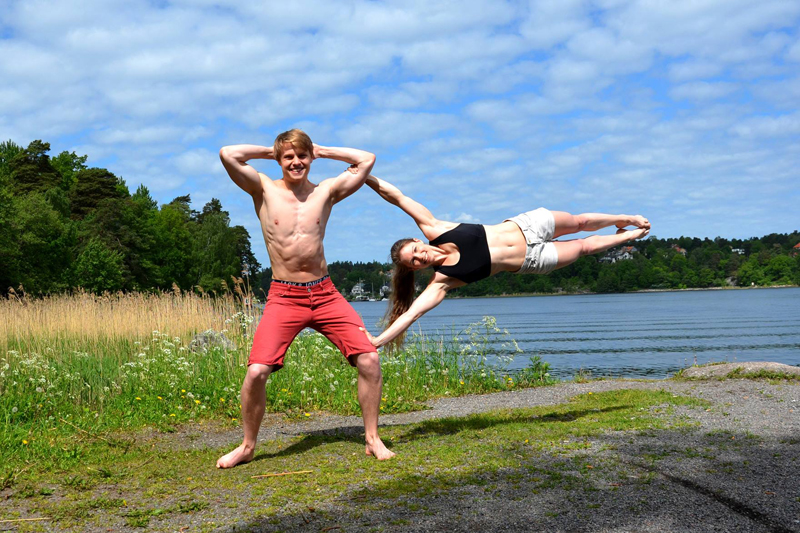 Then I found a lot of videos of people doing amazing moves that felt impossible to me at the time and I wanted to try to learn them. I was very inspired by Barstarzz and then I met Rawbarz in a park in Stockholm and got to learn some from them. I read the book "Overcoming Gravity" and I was totally hooked. I wanted to train so many things. I started stretching, doing handstand every day and I changed my training more towards bodyweight exercises.
How often do you train per week?
I go to the gym every day that I feel like it, that is most of the days. But I also train handstand at home every day and I do some flexibility training. When my body tells me it want to rest I let it rest (at least sometimes).
Do you follow a specific workout plan or do you train by inspiration?
If I had a workout program it would just say "play time" every day
Well if I had a workout program it would just say "play time" every day. For me, training is supposed to be fun and at the moment I don't have any specific plan. I guess I'm a bit like a child going to the park to play. Of course I have goals, things I train towards, but I prefer to train the thing I feel like at the moment. I also keep track in my head so that I don't forget about some things that I want to train. But normally most of my body is a bit sore so I just train the parts that are the least sore :).
Have you ever felt like quitting / what motivated you to keep going?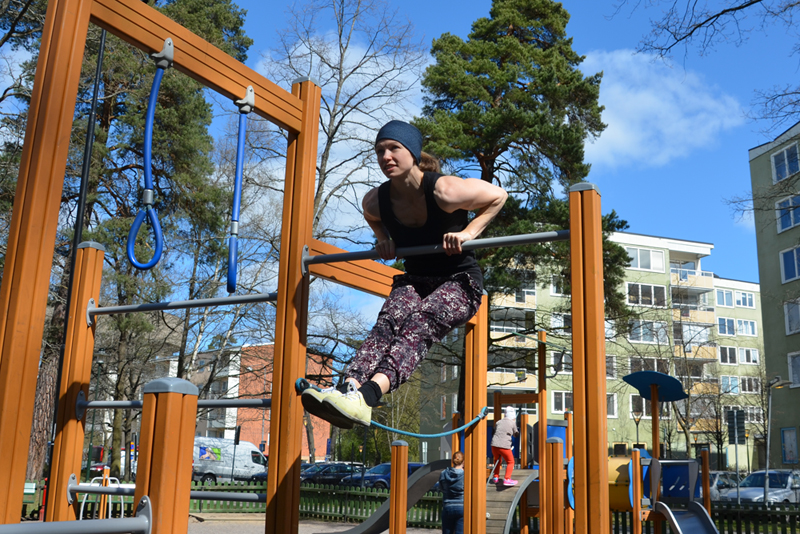 When I was training with weights there were times when I lacked motivation. It had some to do with injuries. I hurt a disk in my back 14 years ago and because of it I have back pain basically every day. Some exercises made it worse and sometimes I did the mistake to see problems instead of solutions. Bodyweight training has proven to be the best thing for my back so far. It still hurts but it's better than ever since my injury and that is more than enough of a reason to keep going. But mostly I just do it for fun and even when my body is in pain I can't wait for my next workout. Now for example I have a fractured rib. But who cares? I can work around it and train many amazing things anyway. I'm taking the opportunity to improve my handstand for example.
We know that you're a big fan of video games. Tell us a bit about your hobby / how do you make sure that it doesn't interfere with your training?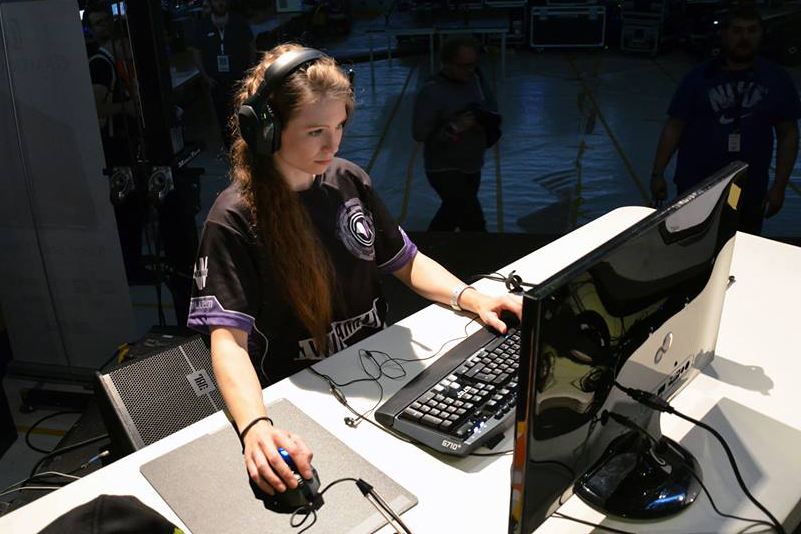 I play a lot of StarCraft 2, I just love the game. I have been competing a bit, for example I won the female world championship 2013. It has also become a job. I'm casting StarCraft 2 on Swedish TV, I'm writing about StarCraft and recently I was a host for a StarCraft 2 podcast, and much more. I think that the combination of video games and workout is perfect for me. And I even combine them a bit. After almost every game I play I take a short break for some handstand or other training. I don't like to sit down for too long at the time, because of my back, so it's pretty perfect. I do the same when I'm working on my Ph.D. in mathematics because there too I need to sit a lot.
What does your nutrition consist of?

I don't think I'm a very good example when it comes to nutrition. I eat a lot of Nutella and candy. And of course normal food. I eat a lot of chicken!
Do you have a favorite healthy recipe?
Haha, not really :).
Where can we find more information on what you do?
You can follow me on Instagram, Facebook, Twitter or take a look at my Blog.
Thanks for your time, Madeleine! It was nice talking to you. Keep up the good work!
Photo credits: Mattias Ahlm/Sveriges Radio; Madeleine Facebook Fan Page