Push Up Limit - Ultimate Chest Progress Challenge
How do you measure your push up progress? Take the challenge and find out where you stand!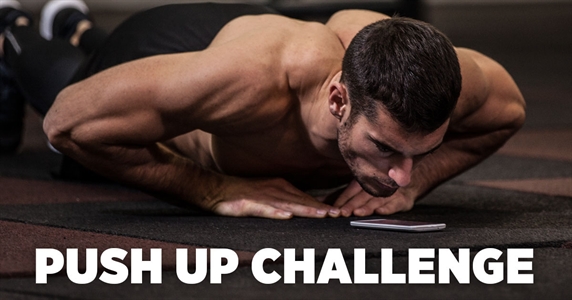 Free workout app
Download now
Measure strength and see your progress
Hello Athletes, want to see, and measure, your progress in push ups?
The new challenge is here to show you where you are right now and help you cross the limit.
Steady muscle attack
The exercises go from harder to easier – but the reps stay the same. This is a strength workout aiming to attack your muscles and make them grow, so use the pause or make it longer if necessary, whatever it takes to squeeze out all reps. By the way, do you know what's the difference between close vs. wide push ups? Check it out here.
How to use this challenge
Make this challenge your progress buddy, do it more than once to measure your push up progress. Do it because push ups are awesome, and here's why.
Beginner: If you couldn't finish at first, come back later and see if you got better. Set a simple goal of finishing all 4 cycles and see how fast you get there.
Advanced: If you can finish it right away - aim to add as many reps as possible in the next weeks. Think you can make it to 30 reps per exercises in each cycle?
Start smart
Before starting, ask yourself – does it look too easy or too hard? If you think it's easy, add 5-10 reps, if you think it's hard, remove them. If you're not sure – just start the challenge and see how far you get.
Create this workout in your Madbarz App. If you need more space to save workouts use the Madbarz Premium.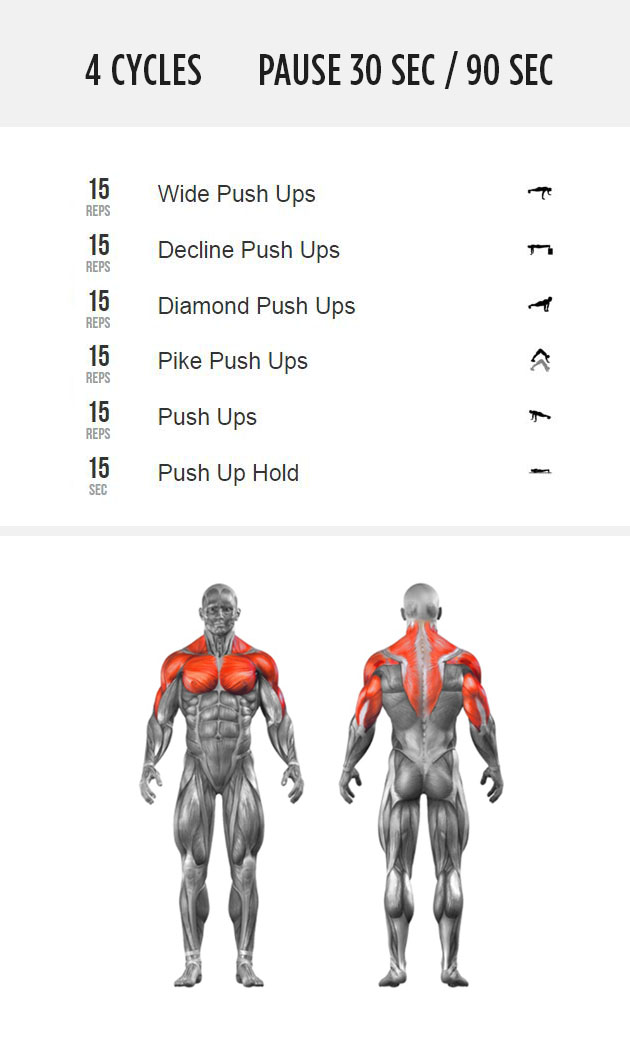 REMEMBER: For muscle and strength gains optimal nutrition is a must. Don't let your training efforts go to waste – eat to see muscle gains with Madbarz Nutrition guide, available in the Madbarz Premium.
Looking for more challenges?
Yolo challenge - fully body, one cycle
Strong Mind challenge - abs, A LOT of cycles ;)
Muscle Burn challenge - full body, 5 cycles
Free workout app
Download now