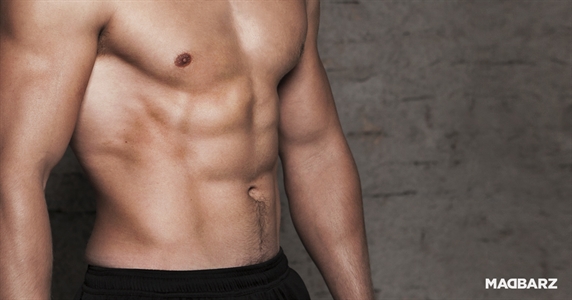 How Efficient Is Your Abs Workout?
If you're still not seeing ripped abs, it's time to question the efficiency of your workout strategy. Our guest writer, Matt Schubin – Founder of Calisthenics Revolution has a few tips to share.
Two things affect how fast you will see ripped abs:
Visibility of abs depends on your body fat percent
WHAT IS YOUR BODY FAT PERCENT?
The fat distribution on the body varies from person to person. However, it is highly likely that you have to go under 12% for men and 16% for women. The lower you go, the more defined the abs will be.
HOW FAST ARE YOU LOSING FAT?
0.5-1 kg per week loss is an advisable fat loss rate for the fastest, ripped abs effect. Losing less weight than that per week means less efficiency. But losing too much at once means you are probably losing muscle and not just fat, here's how to avoid it.
HOW IS YOUR WEEKLY WORKOUT PLAN STRUCTURED?
Full body, high-intensity trainings and cardio will further the body fat burning process. For the optimal fat loss rate have at least one HIIT training and one longer cardio session per week along your other strength routines.
---
Weight tracker and free pre-made routines such as 'Full Body Fat Burner' are available in the Madbarz App for iOS and Android.
---
Strength and size of abs depends on form and intensity of workouts
WHAT MUSCLES ARE YOUR ABS WORKOUTS HITTING?
The following included routine focuses on compound core movements that work not only the rectus abdominis (visible six-pack muscle), but the entire core including many other stabilizer muscles that are vital to calisthenics and fitness in general.
HOW MUCH DO YOU PAY ATTENTION TO EACH EXERCISE?
The rules of performance efficiency are:
Strict Form
Slow Negatives
Explosive Positives
Deep Abs Contraction, Full Exhale
Aim for more reps only when you can respect the rules of performance efficiency. Don't forget to track your results.
Sample of a functional routine
Create the following routine in your Madbarz App: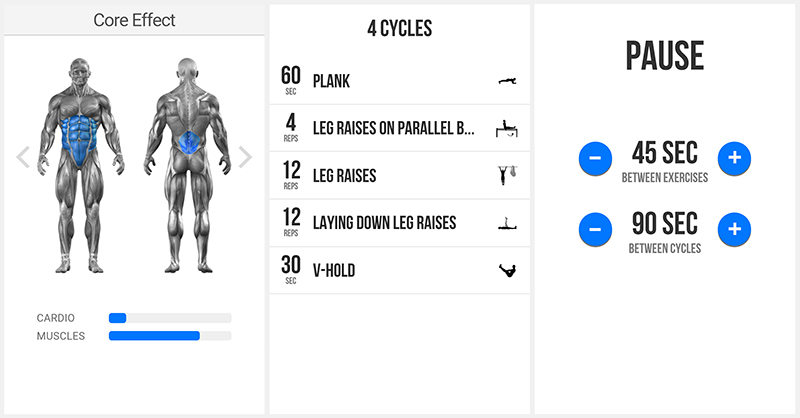 The descriptions of the included exercises suggest guidelines for more efficiency:
PLANK
The plank targets just about every core and stabilizer muscle while promoting spinal alignment, posture, internal pressure, and much more.
How To Do It: Lying face-down, support your body on your elbows and toes. Contract your abs and glutes, don't let your back drop down with time or your hips go too high. Too easy? Try moving your arms further forward.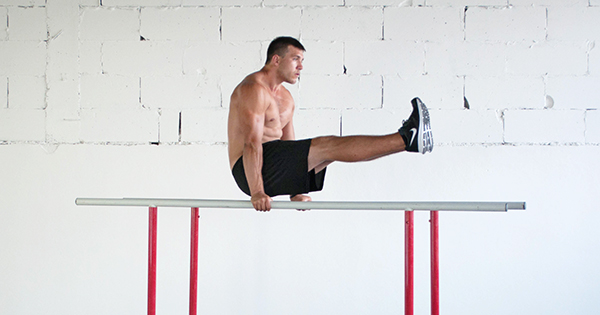 LEG RAISES ON PARALLEL BAR
This version of leg raise targets the lower abs and brings the shoulder stabilizers into play.
How To Do It: Support yourself atop a dip or parallel bar with straight arms – elbows not locked. Lean slightly forward as you raise your legs up towards parallel, keeping your legs as straight as possible.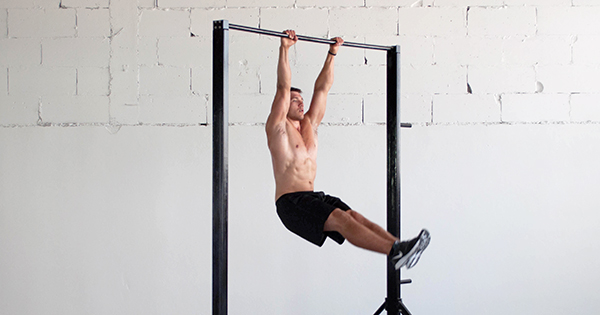 LEG RAISES
Similar to the parallel bar leg raise, this exercise targets the lower abs. Here, however, the upper back stabilizer muscles are utilized.
How To Do It: Hang from a pull-up bar with hands about shoulder width apart. Lean backwards to contract your lats and engage your upper back stabilizers. Raise your legs towards parallel or beyond while keeping them as straight as possible. Minimize any swing.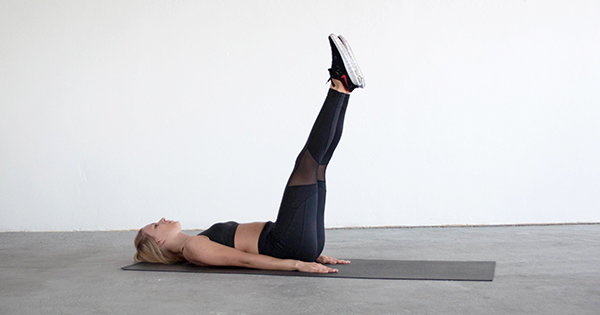 LAYING DOWN LEG RAISES
Get ready for a burn with this one. The entire core is activated for the explosive lying leg raise.
How To Do It: Lying on your back, make sure you're pulling your lower back to the ground. Raise your legs just a couple inches from the ground, keeping them as straight as possible. Explode them upwards until you can no longer keep them straight. Then, slowly return them to just a few inches off the ground.
V-HOLD
This final exercise requires continuous ab contraction and is a great final burnout.
How To Do It: Sit on the ground with your legs straight out in front of you. Lean back slightly as you raise your straightened legs off the ground. Stretch your arms out beside your knees without touching them for balance. Hold this position while your squeeze your abs as tight as possible.
FINAL ADVICE
Fail. As in take all your sets to failure.
Hold the Planks and V-Holds as long as you can. If 12 reps of an exercise is too easy, work your way up to 15 and more.


ABOUT THE AUTHOR
Matt Schubin – Founder of Calisthenics Revolution. Following in the footsteps of the world's greatest athletes, Calisthenics Revolution has developed bodyweight exercise programs designed to unleash the body's maximum potential.