David Goggins: "Life isn't fair! Get used to it!"
Hit a wall? Each failure is another step to success. Meet a man who turned "That's impossible" into "I can!"!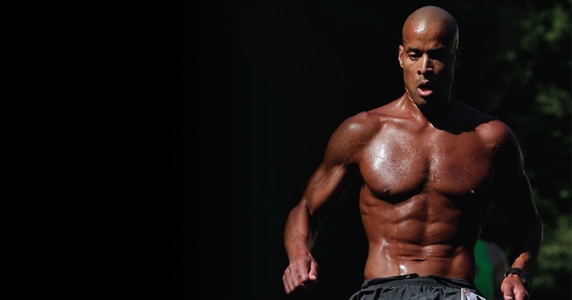 Free workout app
Download now
Ever felt completely jacked up?
How many times have you thought that life isn't fair? That the entire world has turned against you?
Be honest and count, how many times were you 100% sure you have struck rock bottom and felt there's no way you'd ever get up again?
Just how many times were you ready to give up?
Listen up! Life isn't fair! But there is something you can do about that!
Meet David Goggins, a man who never gives up.
When you type David Goggins in a search engine, you will come across a bunch of incredible pics of an incredibly fit man. You will find hours and hours of motivational talk on YouTube. You will discover his amazing feats and accomplishments. You will read lines and lines of amazing quotes. And probably think this guy is just words. That it is easier said than done.
But when you scratch beneath the surface just a bit, you will find out that this awesome guy actually knows what he's talking about from his own personal experience.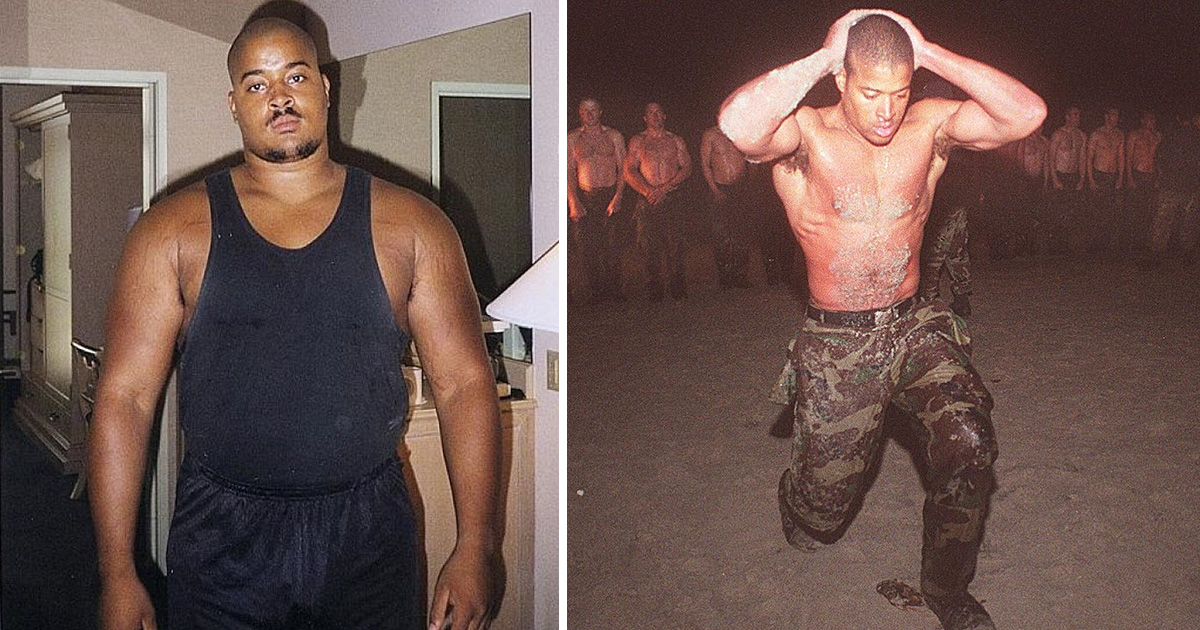 "Tell yourself in 20 words or less what you stand for." (Source:
Instagram
)

After spending his childhood years with his loving mum and an abusive dad, who would often beat the hell out of him so bad that his mum had to think of excuses for his absences in school, he moved to a small town in Indiana, where the KKK marched in the town's 4th of July Parade, where he was constantly bullied because of the color of his skin, where he had never felt safe or secure. Since such a troublesome life led to a complete lack of self esteem and a whole set of fears, David Goggins decided to join the Military to fight those off. After spending four years in the Air Force, he gained almost 125 pounds (60 kilos), stopping only a couple of pounds short of 300 pounds (136 kg).
After getting out of the Air Force in order to pursue a career in pro football, he was nowhere.
He had nothing.
Well, better to say, he had something - a lot of fears and insecurities, severe health problems (asthma, sickle cell trait), more than a 100 extra pounds, self-resentment, and a job spraying for cockroaches.
Most of us would surrender. Most of us would let go and fall into the abyss of depression, self-loathing and self-pity.
"My first triathlon. As you can see, you don't have to be lean dude to do a triathlon." (Source:
Instagram
)
But David Goggins did the unimaginable.
After seeing a bunch of guys on Discovery Channel going through Navy Seal training, he realized he had to make a change, to prove to himself he was no quitter. Even though in many aspects, he was no material for becoming a Navy Seal, but through hard work, sacrifice, discipline, and drive, he "made himself better than good enough".
Today, we can't speak of David Goggins as an athlete, even though he is an ultramarathon runner, ultra-distance cyclist and a triathlete, because he hates to run. We can't speak of David Goggins as as a star, because he doesn't do any of this for fame and glory. We can't speak of David Goggins as a superhero, because he is made of flesh and blood.
We can only speak of David Goggins as a miracle, a motivator, and the epitome of perseverance. For him, no wall is an obstacle, because every wall has a door. What made him happy is the strength to face whatever is lurking behind that door ready to attack. And to get to that point, one must suffer. When you suffer, if you let your body and your brain connect, you can do anything. Suffering thickens your skin and makes your mind more prepared to face everyday obstacles in your life.
And when he put his foot down and decided he was not going to feel sorry for himself and that he will do something…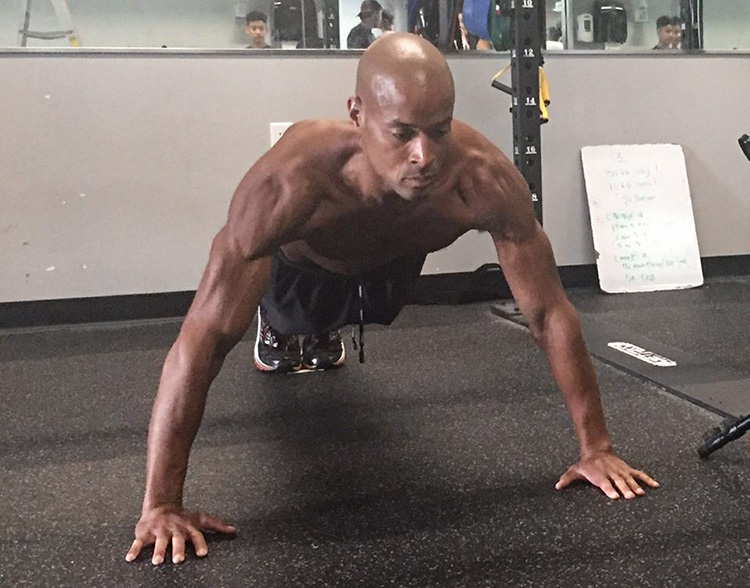 "Push yourself as hard as you can." (Source: Facebook)

Well, he did A LOT.
He broke the Guinness World Record for pull-ups, completing 4.030 pullups in 17 hours, in his third attempt.
He lost 100 lbs (45 kg) in only three months of training.
He became one of the top 20 ultramarathoners in the world.
He finished more than 50 endurance races.
In his first 24-hour race, he broke all his metatarsals in his feet, had stress fractures, shin splints, muscles tearings, peed blood due to kidney failure, but he managed to run 103 miles and finish the race.
He completed the US Army Ranger School, Navy SEAL training and the Air Force tactical air controller training, making him the only one in the world who did that.
He was the named Top Honor Man at Ranger School.
He worked as a bodyguard for the Iraqi Prime Minister.
He was deployed to Afghanistan and Iraq on several occasions.
He became the king of no excuses.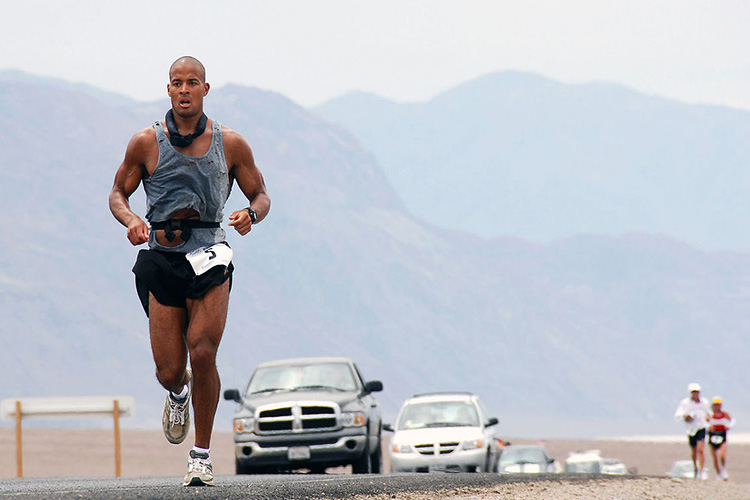 (Source: commons.wikimedia.org)
And now you might wonder, how did he do it?
We will leave you with David Goggins's Top 10 Rules for Success. Bookmark this text, and next time you feel you hit a wall in your workout, or life for that matter, re-read this and find that extra couple of ounces of drive to finish what you have started. You have only yourself to compete against.
Top 10 Rules for Success by David Goggins:
#1 Go towards the truth - Don't run away from the truth, don't forget who you are. The world needs unique people. As David says: "The only way I became successful was going towards the truth. As painful and as brutal as it is, it changed me. It allowed me to become, in my own right, who I am today."
#2 Have a cookie jar - Believe in your accomplishments and your failures. Put them in a cookie jar. And when you feel everything sucks, reach into the cookie jar and remember who you are. "Wow, you got called Nigger your whole life" or "You're the only person in history to do this or that". Remind yourself of how badass you really are in times of need, says Goggins.
#3 Get out of the routine - If you life in a comfort zone, it becomes your everyday norm. It stops you from gaining new experience, knowledge or development.
#4 Thicken your skin - Don't tap around the truth trying to find the right words. Tighten up. It's okay. No matter what they call you, it's okay. They don't own you, only you own your life.
#5 Break through the walls - Every wall has a door. Just reach for the key in your pocket and don't be scared of what is on the other side.
#6 Ask yourself "What if" - What if I can be that person I want to be? What if I can pull of a miracle? What if I hadn't tried that? What if I can be that guy? Because you can.
#7 Be driven - You got to believe you're the hardest guy in the world. You did it. Drive will take you places unfathomable to ordinary man.
#8 Accept your journey - Don't be afraid to take your journey, don't take the easier path. Accept it, because after suffering, you'll have it your way.
#9 Give back - Pass your message to kids and people around you, people who are in need, people who lack motivation and drive.
#10 Test your limits - Train until your feel uncomfortable. You wake up for a run, and it's raining cats and dogs - no excuse - go out. Don't set the bar high, don't strive to be excellent, just to give your all.
Sources: David Goggins Instagram, Wikipedia, David Goggins on Joe Rogan Experience,, David Goggins on Impact Theory, Top 10 Rules by David Goggins
Free workout app
Download now