Extreme Full Body Grind - "9 to 5" Workout Challenge
Try this no equipment workout challenge for building muscle at home.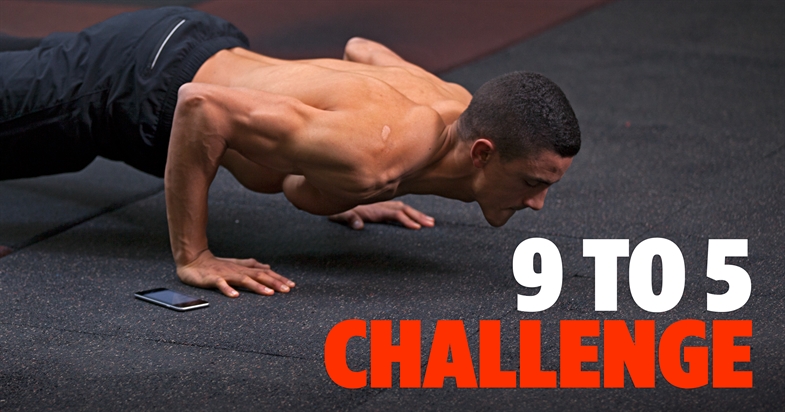 Free workout app
Download now
Muscle building is a full time job. The new full body workout challenge is here to give your muscles a pump and push your limits.
The benefits
One round, high rep volume - a formula that makes you reach the limit no matter how strong you are. That's when the muscle building magic happens. Short pauses keep you heart rate up to ensure you a good post workout burn and metabolism boost.
How to do it
Do the exercises in the prescribed order. If you can't do all reps at once, take short breaks. No matter how long it takes to do all reps don't skip to next exercise until you complete the one before.
Create this workout in your Madbarz App. You can get unlimited space for saving custom workouts with the Madbarz Premium.
Post your time and points in the comments below!
Free workout app
Download now