Bodyweight Training Transformed My Body The Way Weights Never Could: Colleen's Story
Are you looking to get results without equipment and supplements?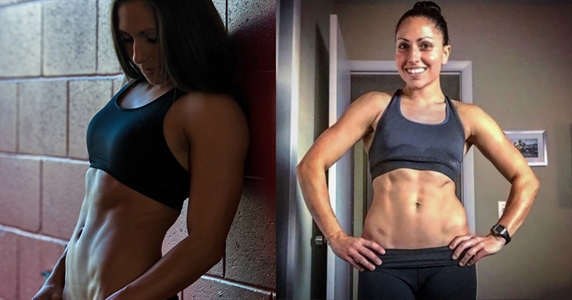 Madbarz workout app
Workouts in your pocket!
Meet Colleen, Madbarz athlete from Florida, USA. She tried many workout styles and diets throughout the years, but recently has converted to bodyweight trainings.
Are you looking to get results at home?
Colleen shares with you:
Why she now prefers bodyweight training over weights
How she manages to stay motivated all the time
Her personal nutrition habits
Bodyweight training vs. weights
Some people think that weights are a must to develop fit physique and see continuous progress, but is that really so? Colleen has tried both.
'I am lean and more explosive than ever now thanks to bodyweight trainings. I no longer hit plateaus like I have at times with traditional weight training.'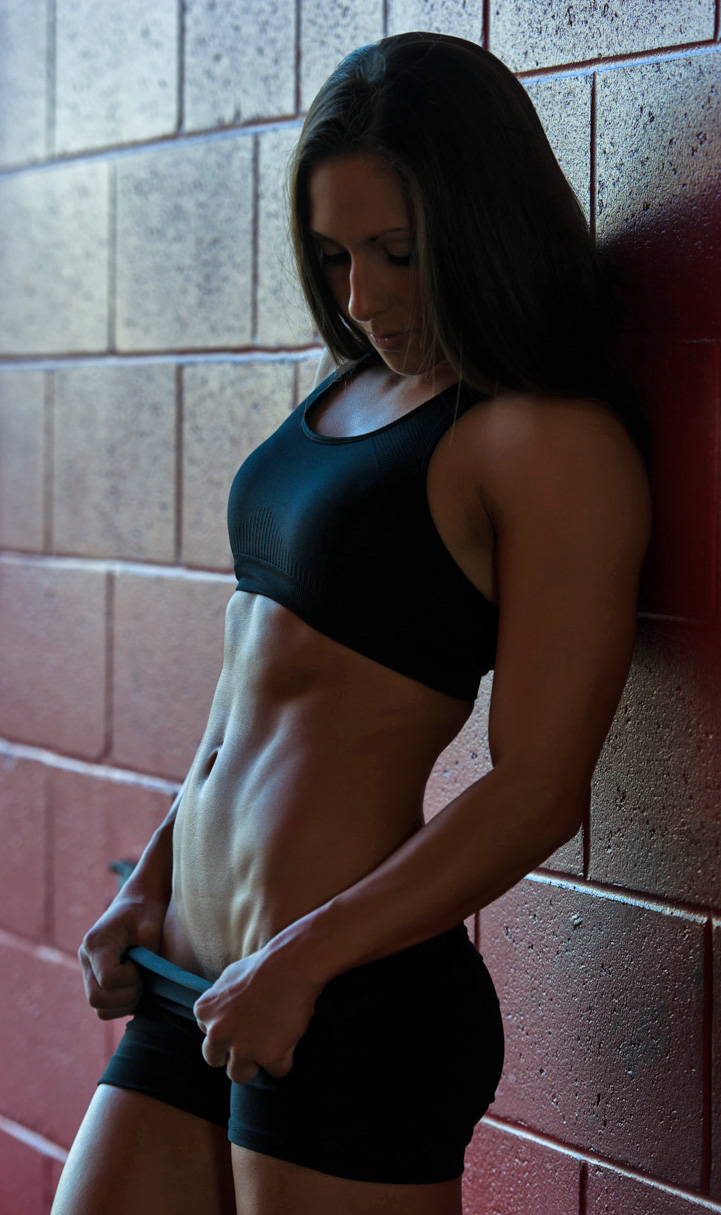 In her opinion, traditional weight training can cause muscle imbalance by focusing on the growth of major muscles. Usually the smaller muscles aren't trained enough or become overused by compensation from lifting weights that are too heavy or with improper form in an effort to make progress.
"I shifted from weight training to bodyweight because a major part of my workout regimen is functional strength and explosiveness.
Also I find Madbarz workouts to be less monotonous. The circuit training format simultaneously improves my physical strength and endurance."
Her favourite Madbarz routines are Tough Core and Can't Walk.
---
Get a A Complete Guide For The Perfect Booty and earn a peachy behind.
---
Personal nutrition tips
Colleen uses no special diet or supplements, but she developed some healthy eating habits that help her stay so fit:
Checking ingredients not calories. Ingredients labels are more important than Nutrition Facts labels—if the ingredients list is really long or lists things that cannot be pronounced, chances are it's not good for the body even if it's a low calorie food.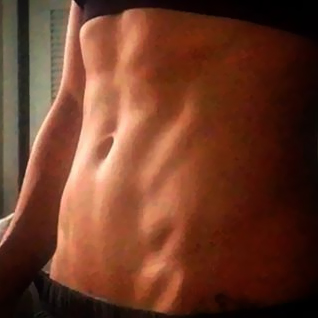 Fat is not the enemy, sugar is. Fat aids in providing energy, ensures proper cellular function, and protects the organs. Fat free foods are typically laden with sugar. Colleen cooks with full-fat organic butter and coconut oil, and snacks on mixed nuts. Refined sugars and processed foods mess up your blood sugar levels which leads to feeling hungry more often. See what happens when you quit eating sugar.
Breakfast for metabolism. Protein-rich breakfast with a little fat and plenty of carbohydrates (such as organic oatmeal) to really rev up metabolism after resting all night is key to her. She also sticks to whole-foods.
Nothing works without the basics. Understanding how carbs, protein and fat affect your body is the key to getting in shape. For an easy start, get a full Nutrition Guide, available in Madbarz Premium, and discover simple recipes and eating rules for shredded abs!
How to stay motivated
ONCE you manage to keep training interesting, you will keep seeing results.
"I believe in strength in numbers, so statistics keep me motivated.
Madbarz tracks and stores my progress and shows me what exercises were improved upon (or may need more work) at the end of each workout.
I constantly challenge myself for growth by finding the balance between difficult yet achievable.
The app helps me keep things interesting with the create-your-own workout feature and by modifying reps and rest times. Doing more than one workout back-to-back is also an awesome and fun challenge."
---
If you want to share your story be sure to send it to us along with your before and after photos to transformation@madbarz.com. Tell us how Madbarz has helped you and you could get featured in our community!
---
Madbarz workout app
Workouts in your pocket!