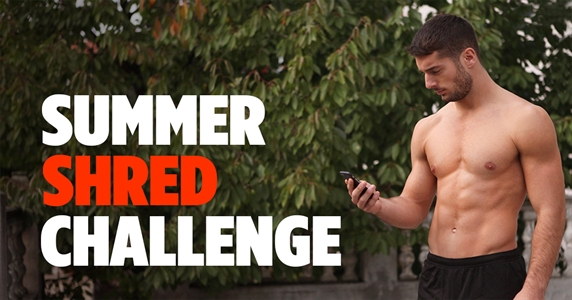 Summer Shredding Madness - Workout Challenge #1
Summer is in the air. Don't be shy. Don't just train at home. Go out and do this intense challenge to fire up your metabolism, burn fat and reveal your muscles.

Why it works
Challenge is inspired by a "30-20-10 seconds" workout formula developed and tested on athletes.[1] The key is to really explode in the 10 second sprint. Shock your body, activate more muscle fibres and push your limits.
The benefits
You'll keep burning fat thanks to a metabolism boost
Sprinting will make you a faster runner overall
Get a nice skin tan from working out outside ;)
How to do it
Create this workout in your Madbarz app. You can get more space to save workouts with the Madbarz Premium.
Post your after-challenge selfie and tag it with #madbarz on Instagram. The coolest one wins a Nutrition Guide to get shredded faster!
More challenges coming soon!